.ReNa. Design
Design, Architecture and Research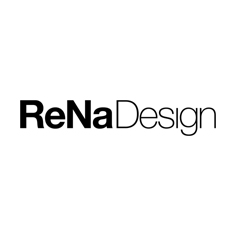 Reza Najafian is a young Iranian Designer and Architect who was born in 1980. He received his M.Arch from Azad university - science and research branch. From 2002 to 2006 he worked at GAMMA consultants and in 2006, with his colleague and friend they found Zeta design consultants, completing numerous projects many of which won awards and honors.


In 2012, Reza established his own practice; ReNa Design . Even as a young office, ReNa Design is a well-established name in the professional community of architecture and design and has been involved in a wide range of successful projects. Besides architecture, Reza has also pursued his other interests in art such as Product design, Graphic design and photography, with many of his projects in these fields being present in exhibitions.


Another highlights of his professional artistic career is the logo design, corporate identity and branding projects completed for more than 70 offices and organizations. Design, art, innovation, experimentation and viewing the surrounding world through new perspectives, have always been Reza's main interests throughout his career.
Founded in 2012, ReNa Design is a young design group active in fields of Design, Architecture and Research. Led by Reza Najafian, the firm today consists of a group of committed architects, interior designers, engineers and product designers.
ReNa Design is a multi-disciplinary practice involved not only in architecture but in design in general. Our vision expands far beyond routines of architecture to encompass broader subjects of art and design. To us, creating a single spoon or a piece of jewelry is as exiting and intriguing as designing a skyscraper. This flexibility in design has enabled us to incorporate in our projects a wide range of innovative solutions and design processes. We are committed to exploring new methodologies that consider beyond normative conventions that dominate the contemporary practice and move towards establishing new and re-envisioned criteria and concepts for buildings and products.
Here at ReNa Design, we believe that every limit offers a potential opportunity which demands from us a new design attitude. To us, technologies that lie behind construction methods matters a great deal and we seek to introduce and promote new techniques that rely on these advanced technologies into the world of art and architecture. We work with a variety of materials ranging from conventional to advanced, which are applied in simple or complex forms, yet always the complexity lies within.
Our services
We provide professional consulting on different architectural field of works.

Download Portfolio & CV
.ReNa. Design provided a PDF file about its whole projects. Please download it. contact details has been attached to the file, too.
Gallery of the other projects
Address
Unit 1, No. 42, Sattari Blvd., Africa Blvd., Tehran, Iran
Email us
This email address is being protected from spambots. You need JavaScript enabled to view it.
Tel / Fax
+98 (21) 8819 4091
+98 (21) 8819 4123
+98 (21) 8878 5869
Reza Najafian, ReNa Design, Iranian architecture studio, architecture studio in Iran, contemporary architecture of Iran, Iran modern architecture, Iranian architects, Iranian architecture, modern design, lux building, Interior designer